ENERGY AUDIT
What is Energy Audit
Technology consulting system providing the optimum plan to understand energy usage status, energy loss factor,
energy savings within the facility such as heat efficiency improvement, waste heat collection plan, rationalization of steam usage, process modification and etc.
Effectiveness
Management
- Reduce energy consumption rate by a motivation
- Improve company competitiveness by reducing energy related cost
- Encourage staff members for energy savings
- Improve management by reducing CO2
Facility and Technology
- Prevent energy loss by establishing the optimal operational system
- Improve energy unit requirenet and reduce environment burden
- Stabilize manufacturing facility by introducing the optimized model for the energy usage
- Build rationalization system for the synthesized operation of manufacturing and supportive facility
Business Range and Strengths
Business Area
- Review on issues of Fuel system and Fuel Management
- Introduce improvement plan for operation and process
- Analyze loss factors and provide efficiency plan
- Performance test of industrial furnace
- Anaylze waste heat revert system and improvement plan
- Review on economic feasibility of facility investment
SAC's Strengths
- Possess high quality technology as a industrial furnace engineering company
- Thorough after services
Business flow chart
Measuring process
Executive and working level discussion
Share of advance information re measuring
implementation
Advance research on the system to be measured
Understand of business provider's status
Understand of business provider's status
Share of energy source and usage facility
Understand of status per business area
Hear of presentation on process and facility
Understand of status per energy source and facility
Share of internal problems and future plans
Field Visit
Understand of operating status and consultation
with the operators
Establishment of future plans
Establishment of future plans such as itinerary of field
measure and etc.
Measurement and Analysis
Facility measurement for date collection
Financial analysis on facility and process
Analysis on the loss factor and understand of savings potential
Provide improvement plan
Review improvement plan
Analysis on the savings effect and investment efficiency
Discussion and agreement on plans
Presentation
Presentation for the staff members
Measuring equipment
ESCO Have various measuring equipment.
Combustion Gas Analyzer (Testo 350K)
Thermography Camera (Flir T620)
Pressure measuring instrument (DMG-2601)
infrared radiation thermometer (TESTO 830-T4)
Reference
Measurement cases
- H company : Provided a consultation on the improvement plan
of energy efficiency after the precise measurement
Performance check by measuring O2 of burner
Provision of optimization plan for the air-fuel ration based on pressure measurement
Provision of optimization plan for the combustion based on the flue
gas analysis
Leakage test inside the furnace
- D company : Achieved 10% savings after the modification of
air-fuel ratio based on the burner measurement
Leakage in the gas pipe
Provision of optimization plan for the combustion
thru flue gas analysis
Examination on refractory by measuring surface temperature
Provision of optimization plan by examining the
combustion equipment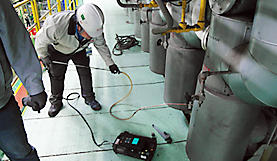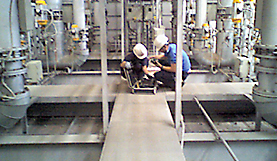 ESCO
ESCO's?
If energy user is not able to supplement the facility due to its technological and financial burden, we can participate in this energy savings facility project by providing our technologies and funds and collect our investment by its savings cost after the built of a facility.
ESCO's Strengths?
Expertised services re savings facility
User will be able to save the time, HR and costs since there will be various services provided by the professional such as installment, purchase, construction and after services.
Reduced risk of finance and technology
Providers will be responsible for the investments of finance and technologies when building the facility
Various tax benefits
Deduction of income or corporate tax by 10% of its investment upon the article 25, 2 of the tax reduction and
exemption act.
Business Range of SAC's ESCO
Optimization of Burner facility
Rationalization of steam usage
Rationalization of waste heat
Optimization of process
Improvement of facility structure
LED Business
ESCO Contract System
ESCO Financing Guaranteed Contract

User Financing Guaranteed Contract

Project Process

ESCO Reduction Technology
Oxygen Enriched System (Oxyfuel Burner)
Energy savings by reducing the loss of flue gas if nitrogen of combustion air is reduced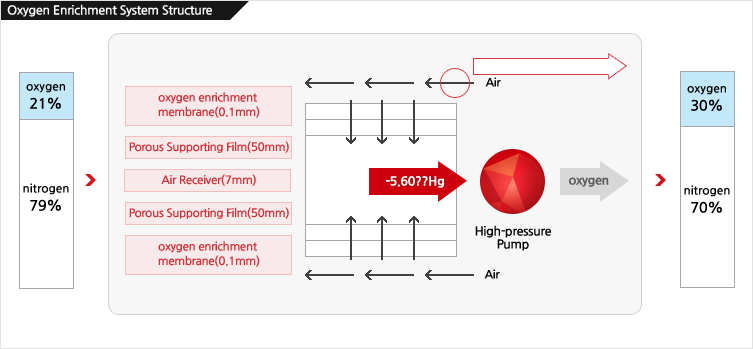 Exhaust Gas Waste Heat Recovery Systemed Melting Furncae
Save energies by reverting the waste heat of emission gas of smelting furnace

Submersible Electronic heater
Melting pool stabilization and energy saving by installing the heating system inside the pool

High-frequency induction heater
Reduction of scale, upgrade of quality, high energy savings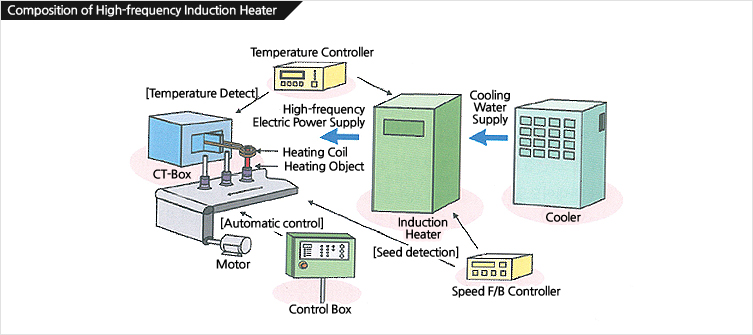 Roller Hearth Kiln
Reduced plastification time with its continuous Klin and possible to automate the process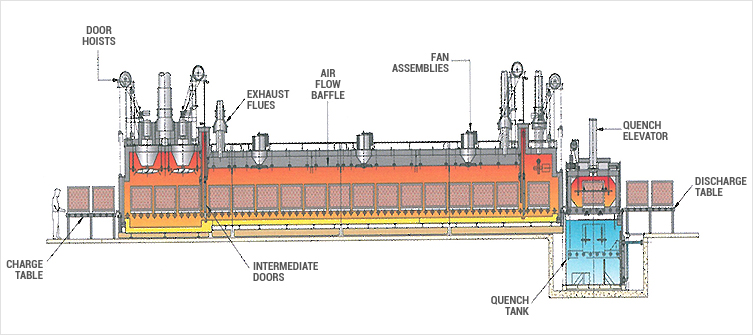 High-efficiency inverter
Power change system of AC and frequency control (Series of frequency control function can save energy)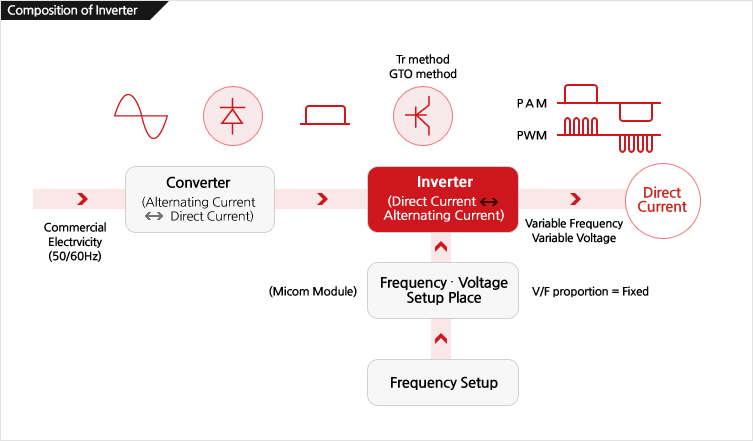 Waste Heat Recovery Unit
Heat exchanger : reusage of flue gas

Burner : use of 2 burners with regenerator (air preheating)